Transcription Service:
TransLingoworld is a leading transcription service provider in India. Transcription is an art of listening to a speech and then transforming the same into a written document. This term is referred to the process in which audio or video contents are converted into a text content.
We at Translingoworld, are available round the clock to convert your any types of audio or video recording accurately, quickly without compromising the quality. We use only highly qualified professionals for the transcription.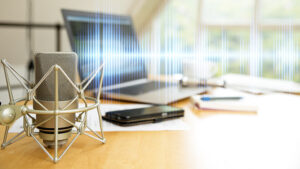 At present, we provide our service in more than 30 languages including Arabic, English, French, Spanish, German, Japanese, Russian, Italy, Chinese, Turkish, Urdu, Hindi, Gujarati and more.
Precise Transcriptions:
Kindly rest assured that our professional and experienced transcribers are highly proficient in the pertinent terminology. From our extensive pool of language experts, we carefully select those specialists best suited for your particular business/personal project. They work hard round the clock to provide all your transcription work accurately precisely with zero compromise with the quality.
Outstanding Performance:

TransLingoworld guarantees quality service and outstanding performance to all the clients.
All translations and interpretations come with our Triple Guarantee:
1. Guaranteed Professional Quality
2. Guaranteed Competitive Price
3. Guaranteed On-time Delivery
We provide best Transcription Service In Delhi, Kolkata, Hyderabad, Chennai and other Indian cities.