Placement & Multilingual Staffing Service
Translingoworld is a reputed placement and Foreign Language Staffing Service Provider in India. Since we are a complete Language solution provider, we've a full-fledged department for placement and multilingual staffing which aims at providing with bilingual or multilingual highly-skilled human resources to our clients. At present this service is restricted to large corporate houses, medium and small businesses.
As the globalization is gaining momentum,  the world is becoming a global village where a man sitting in India can run a business in USA easily. India, due to its highly-skilled and affordable manpower, has become a hotpot of multinational companies. In the last one decade, India witnessed  a high increase in number of multinational companies.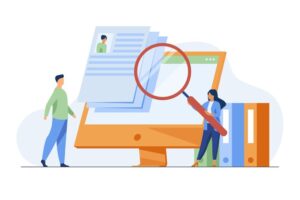 Our Multilingual Staffing services team will you in expanding your business globally with its placement and staffing solutions.We  identify, recruit and place professionals with the optimal combination of professional and linguistic skills to meet clients' temporary or full-time staffing.
We help you to recruit language experts for your business. We also assist you to hire linguistic experts and consultants that match your requirement of in-house language trainers for continuous language development of your employees.
Our Multilingual Staffing services are meant for your specific requirements. Before we provide you with our staffing services, first we understand your short and long term requirements, then we filter our candidates who suit your specific requirements. Our candidates are often trained by us so as to meet your expectation. We train them to master the four components of language learning: Reading, Listening, Speaking and Writing just to ensure 100% satisfaction of our clients. Our Staffing Services team have vast experiences in several industries and sectors, and are capable of understanding job profile and requirements better. Contact our Multilingual Staffing Services Team for all queries.
We render our multilingual staffing service across all industries, departments and sections whoever need it. We successfully provide Translators, Editors, Interpreters, Language Trainers, Call attendants, Language instructors etc. At present we are dealing with almost all European including German, French, Spanish, Russian et. as well as Asian languages including Arabic, Chinese, Japanese, Korean, Persian, Hindi, Urdu et.
We Also Provide Best Translation Service
Arabic Translator in Delhi
Our Translators are highly experienced and are well-versed in Arabic language and are ready to provide Arabic to English and English to Arabic Translation service in Delhi, Hyderabad, Lucknow, Noida, Gurgaon and other Indian cities. Never worry about the quality, we assure you the best Arabic translation in India.
French Translator In Hyderabad and French Translator In Delhi
We Translate almost everything in French Language. Our translator are highly qualified and capable provide English to French or French To English Translation Service in Hyderabad, Delhi, Gurgaon, Noida, and other cities.
Spanish Translator In Hyderabad and Spanish Translator In Delhi
If you need  Spanish to English or English to Spanish Translation Service, we are here in Hyderabad, Delhi or any other city you can contact us.
Japanese Translator in Hyderabad and Japanese Translator in Delhi
Are you looking for Japanese translator in Hyderabad Delhi ? don't worry we are available 24/7 to extent our Japanese to English or English to Japanese Translation service in Delhi and Hyderabad.
German
Best Localization Service In

Hyderabad

Do not worry about German translation in Hyderabad and Delhi. Because we have German To English and English German Translation Service In Hyderabad.
Turkish Translator in Hyderabad & Turkish Translator in Delhi
We provide high-quality  Turkish to English or English to Turkish Translation Services in Delhi. As we believe in quality we always follow multi-layered Quality test. We also provide Turkish to English or English to Turkish Translation Service in Hyderabad.
Russian Translator In Hyderabad or Russian Translator In Delhi
We know the quality you need for your work. That is the reason we have our high-standard Russian To English or English to Russian translation Service In Hyderabad and Russian Translation in Delhi.