TransLingo World is one of the Best Interpretation Service provider in India and abroad. We provide highly experienced interpreters you need for your any kind of interpretation need. Armed with outstanding fluency and smooth communication skills, our interpreters are capable of taking any kind of challenge in all types of interpretation. Our qualified interpreters are not only well-versed in their concerned language, but also are friendly to work with.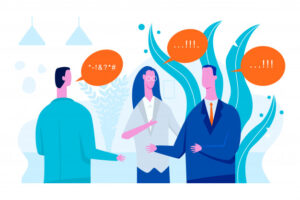 One can not speak all the languages of the world. In this globalized world, one must need to know multiple languages for better communication with the people of unknown language. However, practically speaking, it is impossible too for a human being to learn every foreign languages of the universe.So, an interpreter is a must if you are an business owner dealing with foreign customer / clients or an Individual welcoming your foreign guest for any purpose.
TransLingo World (TLW), as a key market player, are here to meet your interpretation needs. At present, we interpret for big corporate houses, medium and small businesses and individuals too. We provide Interpretation service in more than 30 languages.
Our Interpretation Experts Will Provide you with the following services:
Escort Interpretation
Simultaneous Interpretation
Telephonic Interpretation
and Others
Arabic Interpreter in Delhi – Hyderabad
Our Interpreter are highly experienced and are well-versed in Arabic language and are ready to provide Arabic to English and English to Arabic Interpretation service in Delhi, Hyderabad, Lucknow, Noida, Gurgaon and other Indian cities. Never worry about the quality, we assure you the best Arabic Interpretation in India.
French Interpreter In Hyderabad and French Interpreter In Delhi
We Translate almost everything in French Language. Our Interpreter are highly qualified and capable provide English to French or French To English Interpretation Service in Hyderabad, Delhi, Gurgaon, Noida, and other cities.
Spanish Interpreter In Hyderabad and Spanish Interpreter In Delhi
If you need  Spanish to English or English to Spanish Interpretation Service, we are here in Hyderabad, Delhi or any other city you can contact us.
Japanese Interpreter in Hyderabad and Japanese Interpreter in Delhi
Are you looking for Japanese Interpreter in Hyderabad Delhi ? don't worry we are available 24/7 to extent our Japanese to English or English to Japanese Interpretation service in Delhi and Hyderabad.
German Interpreter in Delhi or German Interpreter In Hyderabad
Do not worry about German Interpretation in Hyderabad and Delhi. Because we have German To English and English German Interpretation Service In Hyderabad.
Turkish Interpreter in Hyderabad & Turkish Interpreter in Delhi
We provide high-quality  Turkish to English or English to Turkish Interpretation Services in Delhi. As we believe in quality we always follow multi-layered Quality test. We also provide Turkish to English or English to Turkish Interpretation Service in Hyderabad.
Russian Interpreter In Hyderabad or Russian Interpreter In Delhi
We know the quality you need for your work. That is the reason we have our high-standard Russian To English or English to Russian Interpretation Service In Hyderabad and Russian Interpretation in Delhi.
5 Compelling Reason To Choose Us